Hey guys! Top 5 Wednesday is a meme hosted by Sam from Thoughts on Tomes. If you would like to join, here is a link to the Goodreads group. We'd love to welcome you to the family!
In the summer, many people love to curl up by the pool with a cute, light, easy read to relax. I am not one of those people. Sometimes, I read one of those books in the middle of winter by a fire. Sometimes I read the most complex book on a vacation. It all depends on my mood. BUT, I am going to try to come up with a list of cute little reads. (Go easy on me if they suck).
13 Little Blue Envelopes by Maureen Johnson
" Inside little blue envelope 1 are $1,000 and instructions to buy a plane ticket. In envelope 2 are directions to a specific London flat. The note in envelope 3 tells Ginny: Find a starving artist. Because of envelope 4, Ginny and a playwright/thief/ bloke about town called Keith go to Scotland together, with somewhat disastrous though utterly romantic results. But will she ever see him again? Everything about Ginny will change this summer, and it's all because of the 13 little blue envelopes. (Ages 12+)" 
I read this book as a young teenager and absolutely loved it! It is FULL of humor. It is a very light, easy read, but it also has substance: romance, a small hint of mystery, a tinge of sadness, and leaves you wanting the sequel.
Donut Days by Lara Zielin
"Emma has a lot going on. Her best friend's not speaking to her, a boy she's known all her life is suddenly smokin? hot and in love with her, and oh yes, her evangelical minister parents may lose their church, especially if her mother keeps giving sermons saying Adam was a hermaphrodite. But this weekend Emma's only focused on Crispy Dream, a hot new donut franchise opening in town, where Harley bikers and Frodo wannabes camp out waiting to be the first ones served. Writing the best feature story on the camp for the local paper might just win Emma a scholarship to attend a non- Christian college. But soon enough Emma finds the donut camp isn?t quite the perfect escape from all her troubles at Living Word Redeemer. In a fresh, funny voice, newcomer Lara Zielin offers up a mesmerizing, fast-paced narrative full of wit and insight."
I read this book a long time ago, and it was really interesting. I will say, there is a lot of Christianity in here, so if that isn't your thing, move along. But if it is your thing, or you will at least tolerate it, you will find a charming story about a funny girl, her troubles, and her resolutions.
The Princess Bride by William Goldman
"What happens when the most beautiful girl in the world marries the handsomest prince of all time and he turns out to be…well…a lot less than the man of her dreams? As a boy, William Goldman claims, he loved to hear his father read the S. Morgenstern classic, The Princess Bride. But as a grown-up he discovered that the boring parts were left out of good old Dad's recitation, and only the "good parts" reached his ears. Now Goldman does Dad one better. He's reconstructed the "Good Parts Version" to delight wise kids and wide-eyed grownups everywhere. What's it about? Fencing. Fighting. True Love. Strong Hate. Harsh Revenge. A Few Giants. Lots of Bad Men. Lots of Good Men. Five or Six Beautiful Women. Beasties Monstrous and Gentle. Some Swell Escapes and Captures. Death, Lies, Truth, Miracles, and a Little Sex. In short, it's about everything."
Like the summary said, a little bit of everything is in this story. Surely there is something that appeals to everyone, which makes it perfect for summer!
The Great Gatsby by F. Scott Fitzgerald
"The story of the mysteriously wealthy Jay Gatsby and his love for the beautiful Daisy Buchanan, of lavish parties on Long Island at a time when The New York Times noted "gin was the national drink and sex the national obsession," it is an exquisitely crafted tale of America in the 1920s."
 Summer is the best time to catch up on a classic in my opinion.
Wonder by R. J. Palacio
"August Pullman was born with a facial difference that, up until now, has prevented him from going to a mainstream school. Starting 5th grade at Beecher Prep, he wants nothing more than to be treated as an ordinary kid—but his new classmates can't get past Auggie's extraordinary face. WONDER, now a #1 New York Times bestseller and included on the Texas Bluebonnet Award master list, begins from Auggie's point of view, but soon switches to include his classmates, his sister, her boyfriend, and others. These perspectives converge in a portrait of one community's struggle with empathy, compassion, and acceptance."
 I've never read this one, but it seems like it would be a good heartwarming story that helps remind you that humans can be good in a time where they are stealing your lounge chair at the pool and talking so loudly they are disturbing your summer reading.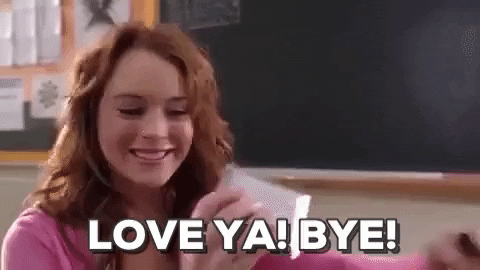 Hopefully you found something good to read here! Have you read any of these? Do you want to? What are your favorite summer reads? Let me know in the comments! ♥