Rating: 4.5
Author: Emigh Cannaday
Published: March 5, 2019
Pages: 362
Genre: Fantasy/Paranormal/Romance
Topics: dark elves, romance, internal family feud, royalty, book loving MC, concubines, chimeras
Time It took Me to Read: 2 days
Favorite Quote: "So why divide it further?" Cedric probed. "Especially for someone like her?"
"Because someone like her wasn't afraid to speak up and she wasn't afraid to lay her head beside mine and dream the same dream as me. She didn't think I was crazy or foolish."
Goodreads Summary:
"A dying king…
A dynasty in danger…
A prince with one duty: secure the succession!
Created when they intermingled with demons, the dark elves of Sinaryos have come to rely on humans to keep their race alive. The royal family is no exception, with a king on the verge of death, a court riddled with spies, and a broken line of succession. Despite everything working against him, Prince Fallon Blackwood has met all the demands of the crown for nearly a hundred years… except for one!
After avoiding this obligation for too long, the time has come for him to take a harem and prove that he's capable of continuing his family's bloodline and ensuring their control of the throne. But underneath his cool and calm exterior, Fallon secretly yearns for a much different life than the one he was born into…
Novi Navarro is a working-class barmaid who's used to running her tavern and running her mouth. When she gets assigned to Prince Fallon's harem by mistake, she thinks it's a complete joke. She makes a deal with Fallon for them to both get what they want from this administrative oversight. But when members of the Blackwood Court discover her true identity, she quickly learns that she must beat them at their game… or die.."
Opinion: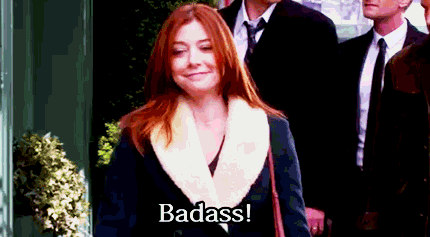 Plot –
So I don't know if this was intended or not, but this book seriously feels like a Prince and the Pauper retelling! Only it's women, and neither of them want the switch. Anyways, I absolutely adored it. There were so many things about the plot that interested me. The main character and the love interest are both immediately attracted to each other while immediately hating each other, and they aren't quite sure how to go about their feelings for like, most of the entire book. Actually, the whole book. It was very strange in the way that it felt fast-paced, yet nothing MAJOR happened until the very end. There were just so many little surprises everywhere that it made it hard to put down. And now we have it – the end. The end of a book can make or break it for me. It's the final note, it's the last chance to appeal to the reader, it's the last chance to make a bang. I've seen too many endings with happily-ever-afters, or sad deaths, or just really boring monotonous things. This book took endings to a new level. The last sentence of the book had me throwing it down and shrieking like a little girl. That one sentence had me so proud of the main character and beyond excited to see what happens in the next book that I'm literally starting as soon as I'm finished with this review. So, yeah, the plot is AMAZING.
Setting –
The setting is actually the thing that first made me want to read this book. It's a spin-off of one of my favorite series ever, the Annika Brisby series. It's set in the same world, but across the sea. Whereas the Annika Brisby series had nice elves who cherished tradition and feared the modern world, this story was set in the land of the dark elves who oppose them and are trying to create portals that bridge their world with the modern human world. It's crazy, because although they are set in the same world, their settings could not be more different. This book is set primarily in the castle of the ruling family, the Blackwoods. Lately I've been going through a huge castle/royalty phase, so I LOVED it. Towards the beginning, the story took place in a little tavern outside the castle, which I haven't seen much of, so it was a nice change of scenery. Lastly, the end of the book was set in a beautiful mountainous place with lakes and prairies and stars and sunsets and everything else my heart longs for. Cannaday does an incredible job of describing the scenery as the characters are going through things so heart-wrenching that the beauty of the things around them are lost to them, which adds to the setting even more, giving it a mournful, lonely touch.
Characters –
I adored the characters! They clearly each had their own personality; there were scholars, dreamers, jerks, and more. I honestly got Red Queen vibes from Tristan and Laena, and ACOTAR vibes from Fallon and Novi. Novi was precious; she loved reading, but not fantasy. She liked math and science books, which plays a large part in the story later. She is also extremely raunchy. Normally it's the men, but not in this book. Don't get me wrong – Fallon most certainly knows his stuff. In fact, he teaches Novi a thing or two. Moving on. She is downright hilarious – I laughed out loud in public way too many times because of her. However, this is the category that made it lose .5 of a star to me. ONLY for one small reason; I want to see more depth in the characters. I want to know some small details about them to make them feel more relatable. They had those moments occasionally, but I'm greedy when it comes to my characters' relatability. But even still, I fell in love with the characters and can't wait to see how they develop further in the next book – especially since I KNOW things are going to be different after reading the last page.
Overall, this book was everything I could have asked for and more from Emigh Cannaday. Prince of Persuasion was seductive, enchanting, and provoked many emotions. I will definitely be reading the rest of the series!

Have you read this book? What are your opinions? If not, do you want to read it now? Comment below, read a book, and have a day as lovely as you are. ♥