Hey guys! Many of you probably know what the Sunshine Blogger is, but for those of you (like me) who had no clue, here's what it is: an award for bloggers who are positive, inspiring, and just bring sunshine into people's lives. Surprisingly, I was nominated by the wonderful Jess & Teagan @ Fictionnochaser ! I am very shocked, and very honored and humbled by this nomination, since I am a very new blogger. I just want to take a moment and thank them for being so sweet and so supportive.
Now, for the details:
Rules:
Thank the blogger who nominated you by linking their blog
Answer the questions
Nominate 11 blogs with 11 questions
List the rules as well as display the Sunshine Award Logo on your post
Q & A:
Q1: What's your biggest book related pet peeve?
A: This is kinda more like a complaint than a peeve, but I HATE when I open a hardback and the spine creaks. I feel like I'm breaking the book in a thousand tiny little places, and I don't even want to open the book anymore. Which is awful, because I love the nonbendableness (and let's be real here – the aesthetic) of a hardcover, but most of my books are paperback for that reason.
Q2: Who's your book crush and why?
A: FINN. From the Annika Brisby series. I can create a whole list of reasons why. These are only a few though.
He loves books
He has the whole 'old and wise' thing going for him
He is so kind and gentle
But he can be smoldering hot when he wants to
He is genuinely compassionate for the other characters in the book
He gets VERY territorial VERY fast
He's extremely patient, in a steamy way
Q3: Coffee, tea, or wine?
A: Wine. My favorite thing to do is to read while having a tray of cheese cubes and a bottle of wine. Occasionally though, I'll prefer creamer and sugar with a hint of coffee.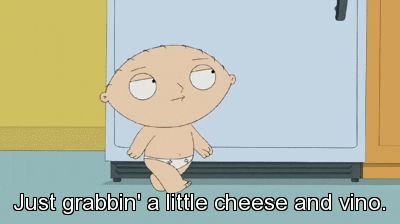 Q4: What's your go-to relaxation strategy?
A: If I'm at home, a book. But, in situations where I can't have that luxury, I breathe. 10 seconds in, hold 10 seconds, 10 seconds out. I read somewhere that there's some smart person biology thing behind it; I don't know, but, it works.
Q5: Who would play you in a movie about your life?
Honestly, I don't watch movies, so I'm going to pretend for a moment that book characters count. Lisa from the Vampire Academy series. She usually stands in the back, but she still has her own personality. She is considerate for all living creatures, she has a healing quality that draws people to her but makes her go silently insane… That got real dark, real fast. Next question.
Q6: What fictional world would you choose to live in and why?
A: Hogwarts. I want to talk to paintings, experience their amazing holiday feasts, and play with the moving staircases.
Q7: Pick three books you would like to see made into a movie.
Something Strange and Deadly by Susan Dennard
Fates by Lanie Bross
Delirium by Lauren Oliver
Q8: What's your most played song on your phone/iTunes/spotify?
A: Reckless Love/Death Was Arrested mashup cover by Anthem Lights. Fun fact, I love Jesus.
Q9: What book can you read over and over again?
A: All the Bright Places by Jennifer Niven. The concepts were really poetically beautiful.
Q10: What's your favorite blog post you've ever written?
A: Well, this is only my third blog post, but it has already been so much fun that I'm gonna have to go with it.
Q11: What made you decide to start a book blog?
A: Funny story. At first, I was just bored, and decided this could be cool since it would give me something to do and I could get free books from it. Now, I am in love with the whole thing and will continue to do it no matter how busy I am, or even if free books weren't a thing. The community is so amazing, and I feel so privileged to be a part of it. ♥
I nominate the lovely:
Your Questions:
What is one book you just could not finish?
If you were going to an island and could only take three things, what would they be?
Would you rather be deaf or blind and why?
Is there any movie you thought was better than the book?
What's your favorite thing about reading?
What is your favorite setting to read in?
Do you read multiple books or one book at a time?
Who has inspired you in life the most?
What is your favorite part of blogging?
Do you have any hobbies other than books?
Who is your favorite book protagonist?
Until Next Time, ♥