Rating: 3.5
Published: 2005
Pages: 283
Genre: YA fiction
Topics: death, love, suffering, school
Time It took Me to Read: Two days (reading little pieces at a time)
Favorite Quote: "We need never be hopeless, because we can never be irreparably broken."
Goodreads Summary:
Before. Miles "Pudge" Halter is done with his safe life at home. His whole life has been one big non-event, and his obsession with famous last words has only made him crave "the Great Perhaps" even more (Francois Rabelais, poet). He heads off to the sometimes crazy and anything-but-boring world of Culver Creek Boarding School, and his life becomes the opposite of safe. Because down the hall is Alaska Young. The gorgeous, clever, funny, sexy, self-destructive, screwed up, and utterly fascinating Alaska Young. She is an event unto herself. She pulls Pudge into her world, launches him into the Great Perhaps, and steals his heart. Then. . . .
After. Nothing is ever the same.
Opinion: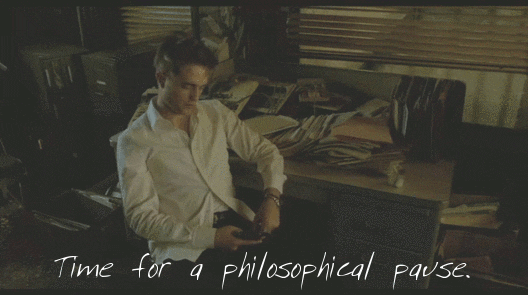 Plot –
The idea behind this story was amazingly beautiful. Green wrote this story in a way that made the story unpredictable. If you have seen any previews of this book or read any reviews EVER, you pretty much know what is going to happen in the story, but Green makes sure you have no idea when it's going to happen by having unpredictable characters. The plot was light and easy enough to make this a quick read, yet packed full of deep concepts one could spend years pondering. The concepts, such as the labyrinth of suffering and the Great Perhaps, remind me of ones presented in the book, "All the Bright Places". They are a wonderful addition to the story and ensure that while it is a quick read, it is certainly not a boring one. I feel like some great Greek philosopher after reading the first few pages. However, I had a few dislikes here. For one, I strongly believe this much cursing was not needed. I knocked off one whole star because of it. I usually don't like much cursing in any story, but especially in ones where the characters are children. And they weren't little ones like hell. There was a wide myriad of them. This was a wonderful story and did not need that many curse words. Also, I knocked off another half star simply because of a few bones I had to pick with the actual story. Mainly, the "big prank" at the end, honestly sucked to me. They made a huge deal about it and how it was going to be the greatest prank of ever, but it lasted like five seconds, and wasn't even that extreme. I have even seen similar things at my small-town high school on a regular basis. It just felt like Alaska deserved better. But PLEASE, do not let those little things stop you from reading it; even though it wasn't my favorite, it certainly deserves to be read. (:
Setting –
The whole "boarding school" thing has been done many times and is not that original, but I am a sucker for it every time. Boarding schools never disappoint, because they allow the characters to get into things they could never get into in a normal home setting. Also, the school is in Alabama. It is always cool to see a book based in the South like that. Being in Arkansas, I relate more to them. Like the part where they said they have six months of summer, two hours of spring, and six months of winter – that is so accurate down here. Most stories I read are either in a really hot place, a really cold place, or they never even mention it. I feel like it brings a unique twist to novels when they are set in places like this, and Green used the setting to its full potential.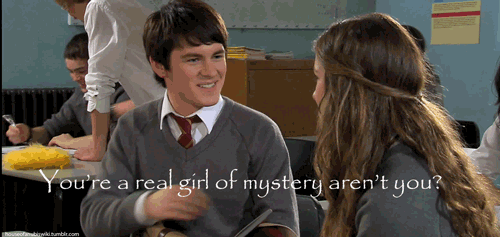 Characters –
The characters were my absolute favorite thing about this book. Each one has so much of their own personality, and after reading the book, I feel like I knew each one of them in real life. Alaska, as probably intended, had my favorite personality. She was so full of energy and life and experiences and knowledge and desire and passion. She was so raw, and I loved it. Pudge was another favorite. Half of the time, he was like, "What in the world is going on?" and that is how I feel 97% of the time. I really enjoyed his quirk of memorizing last words. Some of them were so interesting that it made me want to do it. He was just so precious and sweet, and I know he's fictional, but I really want him to find happiness later in life. The Colonel, Lara, Takumi, the Eagle, and even characters that were rarely seen were also very well developed.
Overall, despite a few rough patches, I really enjoyed this book and would recommend everyone to read it at least once!
Have you read this book? What are your opinions? If not, do you want to read it now? Comment below, read a book, and have a day as lovely as you are. ♥